Competency Assessment
Successful organizations have leaders that build productive workplaces that satisfy customers and get business results.  If you wish to prepare your organization for growth, identify and develop the critical few leadership competencies that are required for future success.
We can work with you to confirm your business strategy, align organization objectives with your leadership development programs and develop leadership competencies that will contribute to future business success.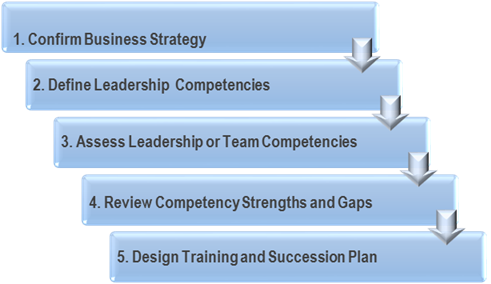 We will help you quickly assess your organization's talent management capability, identify and develop competencies needed to drive business results. The competency assessment will provide the foundation for developing training and succession plans that can easily be supported by cost effective talent management software and tools.
Contact us for a proposal or free consultation
High Performer Benchmarking
Is there a significant gap between your day to day good performers and your highest performing individual employees? 
Our experience working with organizations that are seeking to close the gap between their highest performers and good performers through Talent Management Strategies typically see a gap that is between 20- 45 %.
The key to closing the gap and improving organization performance is being able to:
Behaviorally define the competencies that your high performers possess
Focus on the development on the competencies that drive high performance
Use the key competencies to hire the right people and develop the right skills.
We can work with your using your existing competency model or develop and implement a custom competency model that will isolate the specific competencies, behaviors and skills that distinguish high performers from average or good performers. 
These targeted competencies provide a resources to create development plans or provide hiring and selection tools to bring individual that have the best potential for being high performers in your organization.
Contact us for a proposal or free consultation